Avanti West Coast & West Midlands Trains partner with Samaritans for a new suicide prevention campaign
15/02/21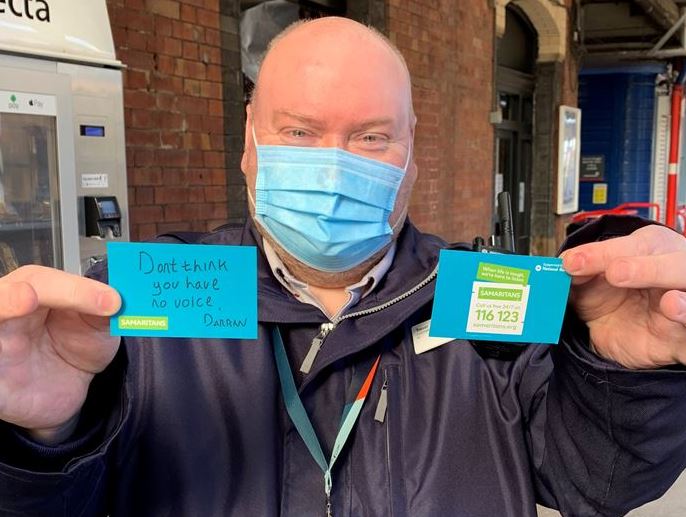 Over the next few weeks if you're tuned in to local commercial radio, you might just hear a 30 second advert for Samaritans to remind people that the charity's volunteers are there to listen no matter what they're going through.
It's a result of Avanti West Coast, alongside West Midlands Trains, partnering with Samaritans on a new suicide prevention campaign.
The five-week campaign will reach more than eight million regular listeners in regions across the London to Glasgow route including Birmingham and Manchester.
The adverts will use radio airspace which was originally secured by Avanti West Coast pre-pandemic and was due to expire in the next month.
Social activity on Twitter, Facebook and LinkedIn was also posted on Avanti West Coast's channels on the day of launch.
Kate Squires, Head of Marketing Communications at Avanti West Coast, said "We have a long standing relationship with Samaritans which is a cause close to the hearts of our people and customers, as well as having a strong history of supporting people's mental health."