Don't Tackle it Alone
13/07/22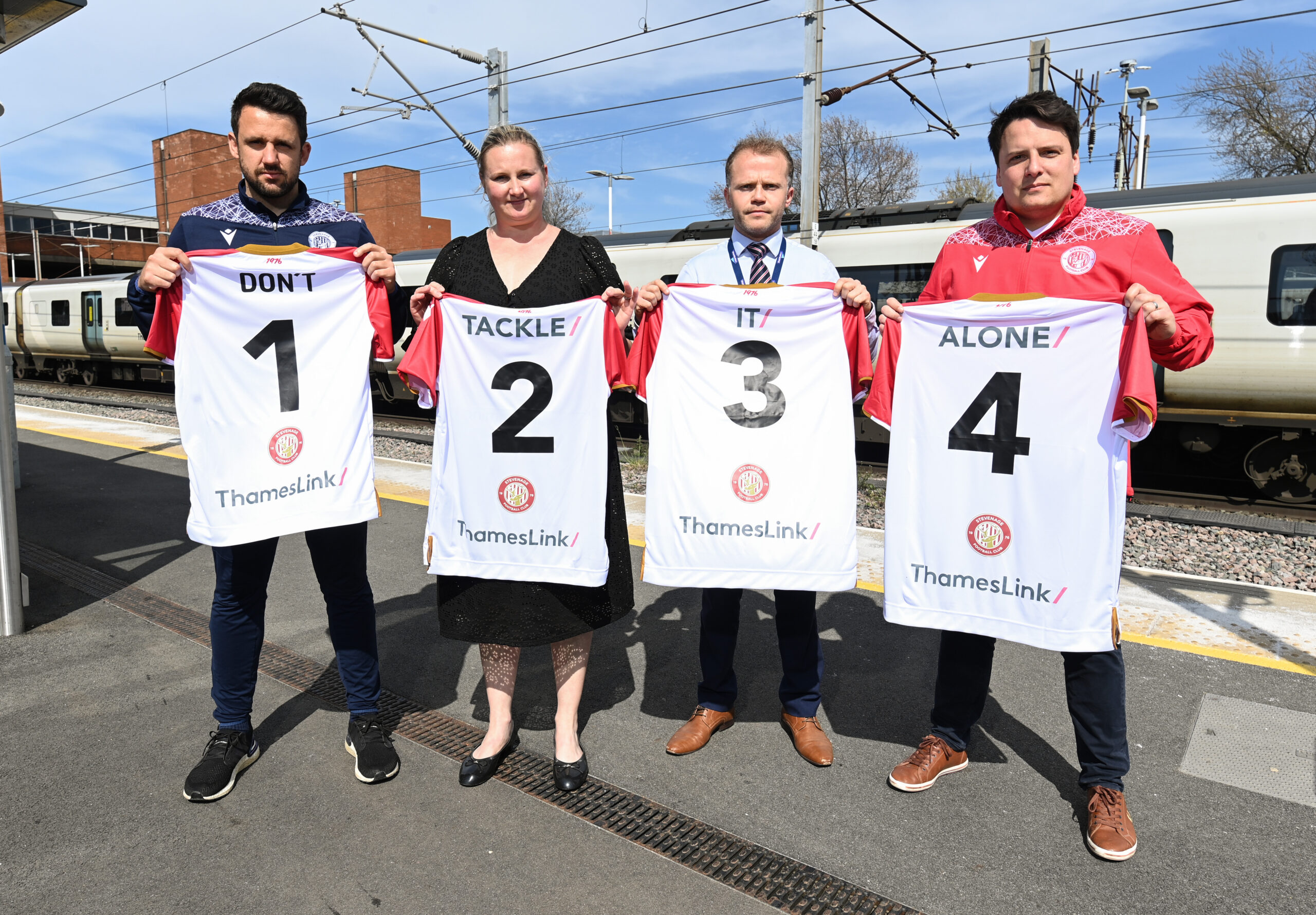 Thameslink and Stevenage FC have joined forces to promote positive mental health with a new 'Don't Tackle it Alone' campaign. As mental health issues continue to rise following the pandemic, the campaign encourages young people to join Stevenage FC Foundation's Premier League Kicks programme to make friends and open up about problems.
With research suggesting that the younger generation have struggled the most with their mental health during the pandemic[1], Thameslink is focusing on this age group to support vulnerable people in its communities, building on its year-round focus on mental wellbeing, in partnership with the football club.
To launch the partnership, players from the Academy and First Teams donned specially designed kits with the important message:
'Don't Tackle It Alone. We Are All In This Together, Always'
Strengthening a long-standing partnership with Stevenage FC, Thameslink is now working with Stevenage FC Foundation to encourage young people to get involved in sport, meet new friends and build confidence through the Stevenage FC Foundation Premier League Kicks programme.
The Kicks programme – funded by Premier League Kicks and Sport England – uses the power of football to offer young people a support network and somewhere constructive to let off steam. So far, the scheme has managed to contribute towards a 50% reduction in anti-social behaviour in local communities, giving people a safe space to meet [2].
Stevenage FC Foundation uses the scheme to reach those who need support the most, encouraging young people aged 8-19 to get active at sessions in Baldock, Welwyn Garden City or Stevenage.
[1] WP202016-Covid-and-mental-health.pdf (ifs.org.uk)