Rail industry helps turn 'Blue Monday' into 'Brew Monday'
16/02/21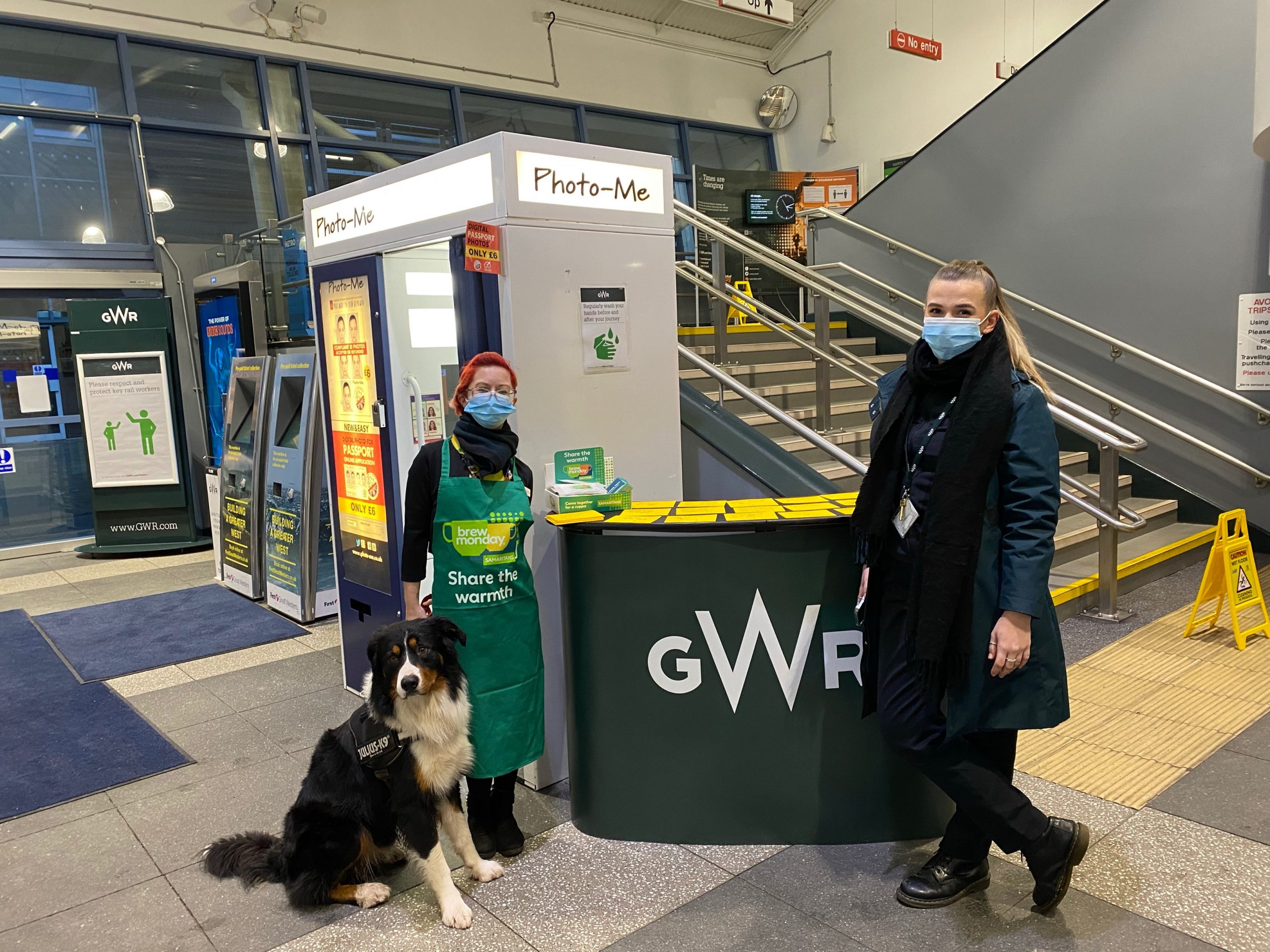 On Monday 18th January, Network Rail and the wider rail industry, including British Transport Police and Train Operating Companies across the UK, came together virtually in support of Samaritans' annual Brew Monday campaign.
In previous years, Samaritans volunteers with support from the rail industry, have 'taken over' stations, handing out tea bags and listening tips to their local community, encouraging them to take the time to check in with a loved over a cuppa. This year, due to the pandemic, Brew Monday looked a little different, as we couldn't physically gather – but that didn't stop the rail industry supporting the campaign.
Throughout January and February, rail staff took part in over 15 virtual 'How to Listen' events run by local Samaritans' branches, with more than 10 events still scheduled to take place. Colleagues from Network Rail, British Transport Police and Train Operating Companies, including ScotRail, MTR, LNER and CrossCountry dedicated time for video calls for their own virtual cuppas – with ScotRail managing to collectively clock over 80 hours of staff virtual Brews!
Acclaimed author and illustrator Charlie Mackesy also supported the campaign and shared an uplifting illustration from his bestselling book The Boy, the Mole, the Fox and the Horse to be used by the rail industry to inspire passengers. The artwork was displayed across all 20 of Network Rail station's digital screens, including London Waterloo's big screen on Monday 18 January, as well as screens along routes such as Northern Rail, Govia Thameslink and LNER.
The campaign and its message of staying connected isn't just for one day in January. Samaritans knows how powerful talking and listening can be, even if it is virtually, so they are encouraging you to continue to check in on your loved ones throughout the winter and beyond. It's so important, now more than ever. For more information visit www.Samaritans.org/brewmonday