Football tournament for World Suicide Prevention Day
14/10/21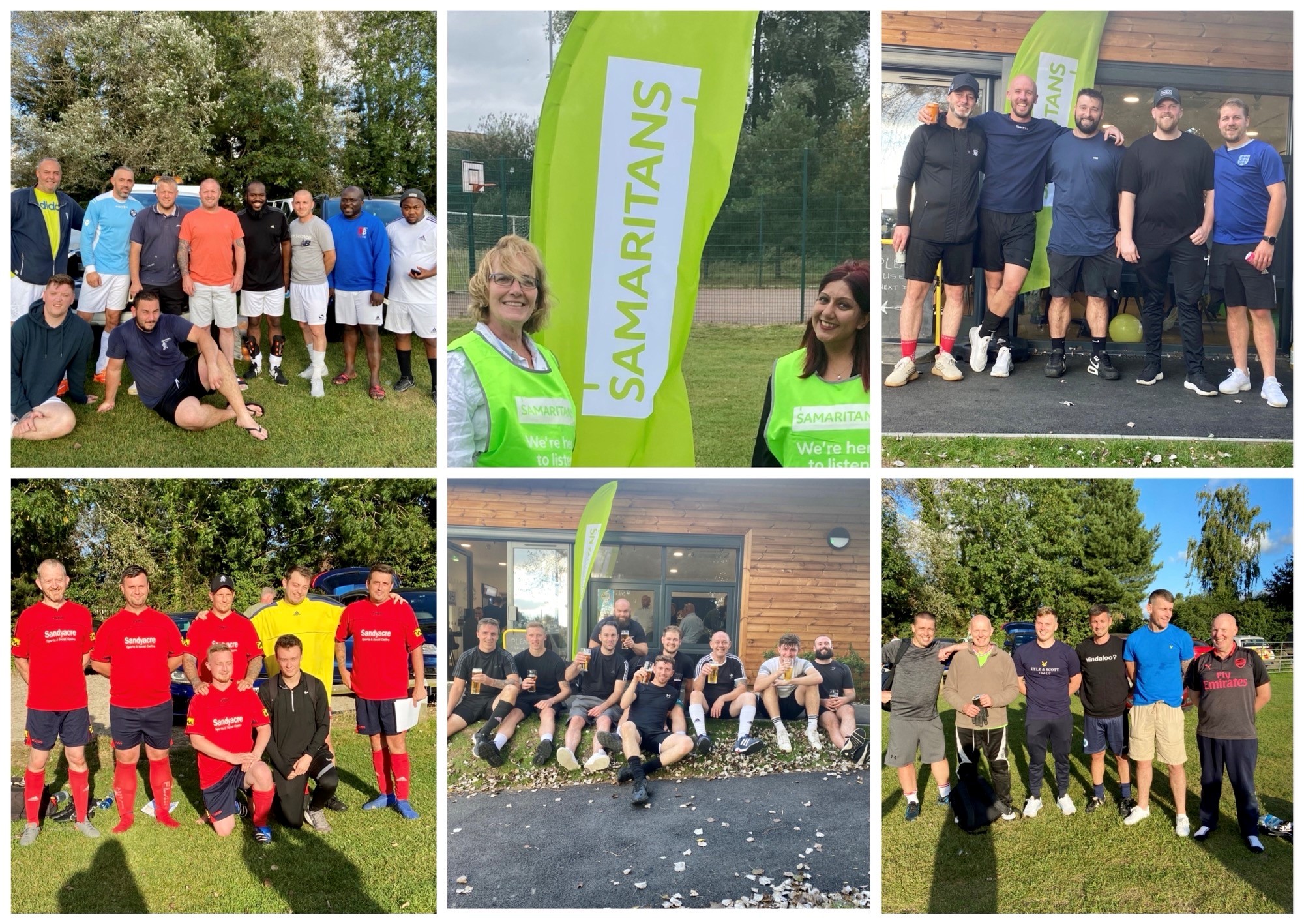 On World Suicide Prevention Day, the long-awaited Network Rail Kent Route football tournament took place. The aim, as with previous tournaments, was to highlight the services available for those in need, raise awareness of suicide prevention, get mental health discussions going and raise essential funds for suicide prevention charities. This year our chosen charity was Samaritans who kindly came and supported on the day. https://www.samaritans.org/branches/ashford/
They provide an essential service to people needing someone to listen without judgement and be that calming voice in an otherwise troubled, confusing, and dark time for them.

Those in the railway industry can witness first-hand, people in crisis who find themselves in that dark place and who feel there is no way out. This is why our partnership with the Samaritans is so important to us.
It was hugely successful and promoted among the players, conversations around their own experiences with mental health. It was also the first time for some staff, where they had met members of their own team on a social level out of the workplace. The partners and children of staff got to meet, adding to a real family event.
Our own network staff are hugely committed and work tirelessly in a 24-hour run rail industry. Behind the scenes, our staff and their families like others, have been affected by the pandemic and the curveballs that life in general throws at them and have seen our own personal tragedies, so it was amazing to see our railway family come together to play football, bond, laugh and let off steam to what has been an immensely tough time for many.