Greater Manchester NHS Trust Mental Health support line posters
23/05/23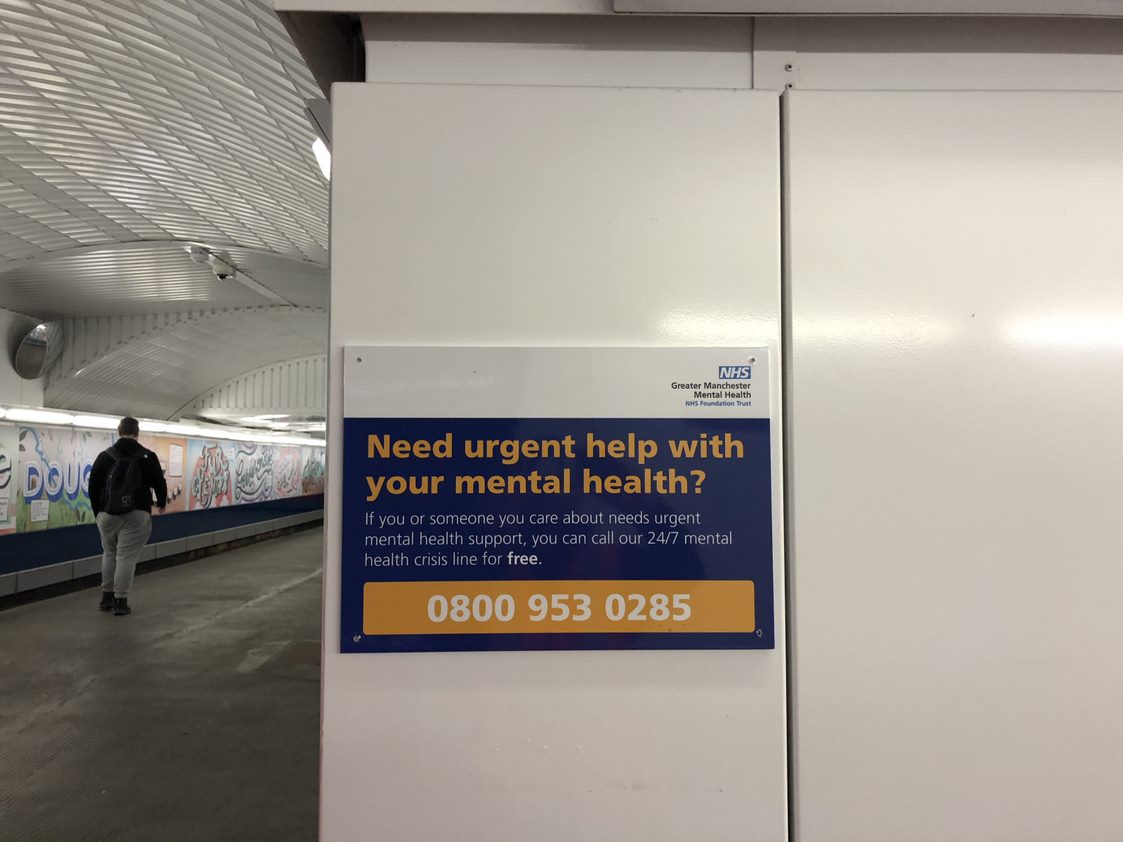 Following engagement with the NHS Trust and utilising national funding, 100 Foamex posters have been produced displaying the 24/7 Mental Health Crisis Line free to call number. To date 89 have been installed at 43 stations across Greater Manchester, with the remaining planned for installation before the end of May in the Rochdale area. This has been a real team effort with support from Transport for Greater Manchester and the Railway Chaplain to get these installed. Thanks also to Northern and Avanti West Coast in allowing these to be displayed at their stations.
This is the fourth such collaboration on the North West and Central Region, with similar posters displayed across Coventry & Warwickshire, Hertfordshire and plans for the Merseycare NHS Trust area later in the summer.
As part of our prevention work it is vital that we reach out and signpost people to help and support should they need it. Mental health problems affect around one in four people in any given year. They range from common problems, such as depression and anxiety, to rarer problems such as schizophrenia and bipolar disorder. Signposting and access to help line numbers can give people the help that they need.