Life Saving work by the East Coast Main Line VITAL patrollers
23/06/23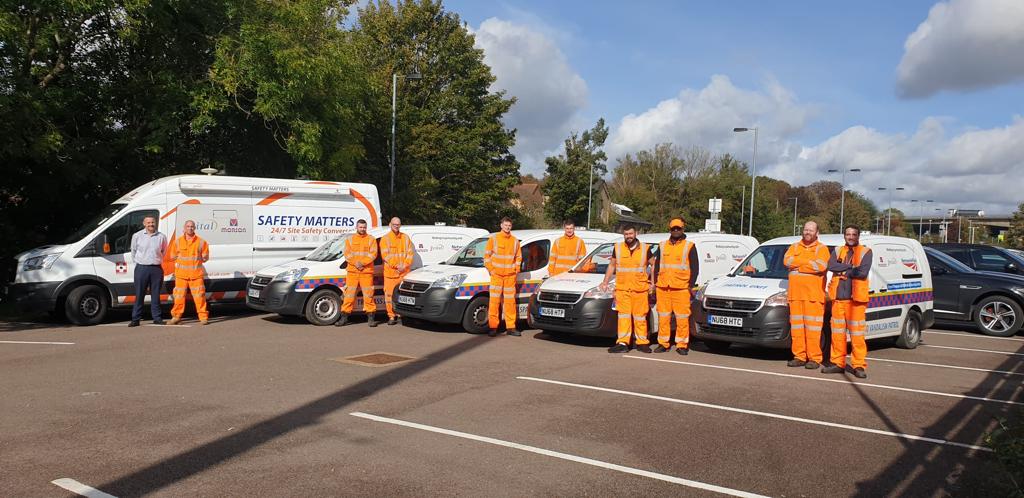 The VITAL Unit are a team of 36 contracted patrollers and 1 manager who operate on the East Coast Main Line (ECML). They are responsible for monitoring trespass and vandalism hotspots but their work extends beyond patrolling duties. They report faults, respond to security camera activations, perform fencing checks, and assist BTP with live incidents. They also target areas known for cable theft.
In particular their work with vulnerable people makes them an important part of front-line efforts to prevent fatalities on the ECML. Recent figures show just how much the VITAL team have done to save lives and prevent disruption to services.
Patrolling in pairs, VITAL teams often encounter distressed individuals. They are trained to approach someone in distress, engage them, encourage them to talk and persuade them to move to safety. All whilst waiting for emergency services to arrive with medical assistance.
Where individuals express suicidal intent these interactions are classed as "Life Saving Interventions" (LSIs)
Since 2018 the VITAL team has undertaken over 150 LSIs, including 15 so far this year. That is over 150 occasions where VITAL have approached someone in crisis and prevented them from self-harm. This is usually through conversation but occasionally by lifesaving interventions, stopping the individual as they attempt to access the tracks.
A recent example at Chester le Street involved a 17 year old who had walked for 2 hours to the station, wanting to end their life.  He later thanked the team for listening and helping him.  This individual is now in the care of relevant local authorities.
VITAL Manager Chris Gostling is justifiably proud of the work his team does, especially their Life Saving Interventions.  He Describes them as "Pro-Active, dedicated, caring, thorough and hard working."  Most of his team have a background in the railway sector and are familiar with the areas they cover. They provide NR with a valuable view of potential disruption threats. 
Route Crime Customer Services and Performance Manager Ivy Yeung says "When fatalities occur the emotional costs are always incalculable.  The VITAL Team have clearly helped to prevent numerous fatalities on the route since their patrols began in 2018.  Their good work continues to make a valuable contribution to the safeguarding of vulnerable people and the reduction of delays along the Route."