Train operators join forces to tackle anxiety for Mental Health Awareness week
30/05/23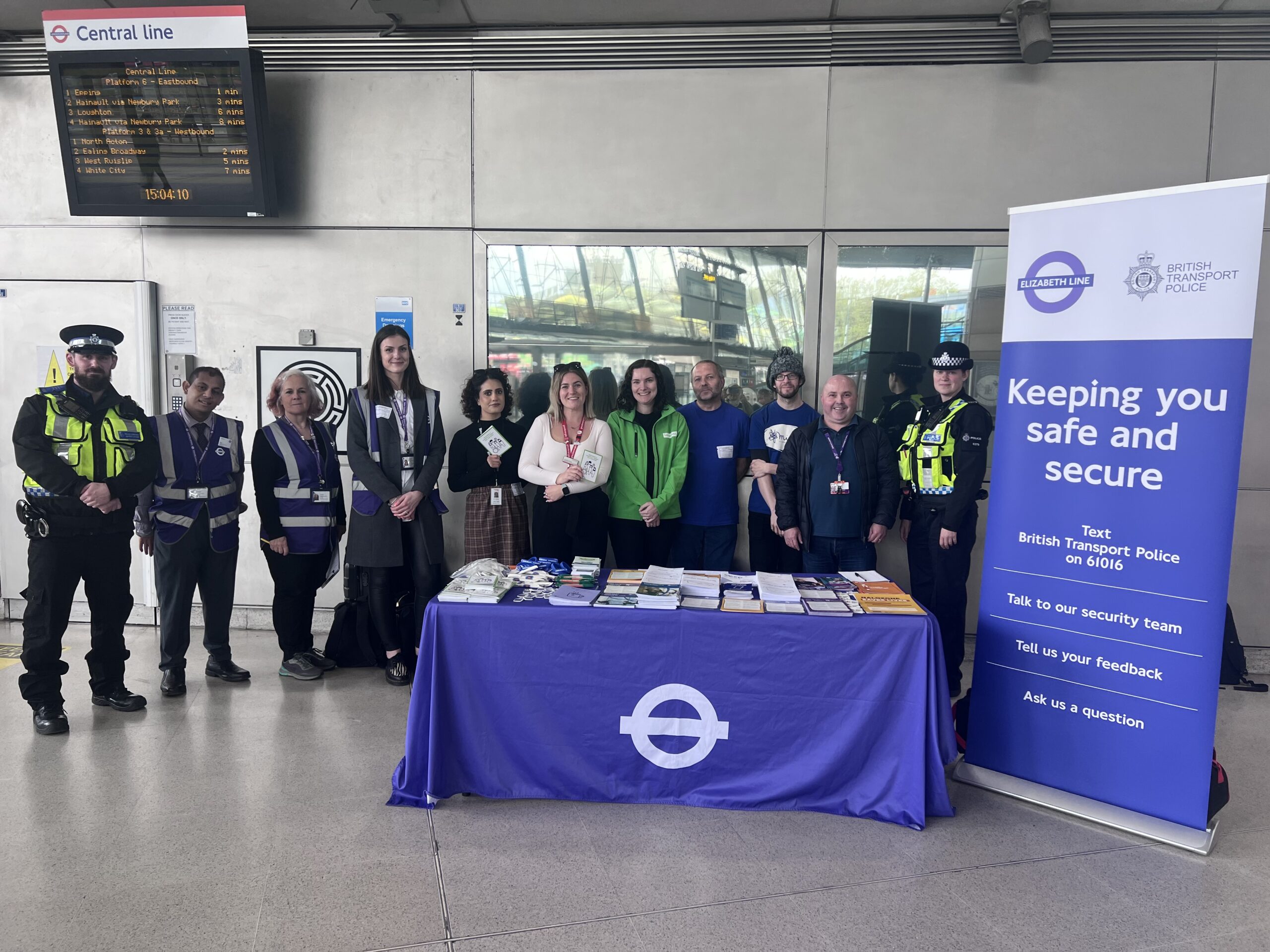 Anglia route colleagues united in a display of solidarity during Mental Health Awareness Week. Led by Arifa Wadiwala, Anglia Mental Health nurse, and Sultana Pasha, MTR Safeguarding Manager, dedicated teams came together at Stratford and Liverpool Street stations to engage in conversations about general mental well-being and anxiety. Their mission was to empower individuals with effective strategies to manage these emotions.
The response from the public was heartening, as they actively approached the stall and openly shared their personal experiences with mental illness. Many also expressed their concerns for their loved ones. Passengers were provided with a diverse range of informative literature, curated to guide them towards available support services and equip them with practical advice on nurturing their wellbeing.
These impactful sessions were made possible through the collaborative efforts of esteemed organisations such as Mind, Samaritans, Land Sheriffs, CGL, and the British Transport Police. Their invaluable support further fortified the campaign's reach and effectiveness.
We extend our gratitude to all those who lent their support to these important events. Looking ahead, we eagerly anticipate organizing future gatherings as part of an ongoing series of customer awareness events, aligning with national awareness days. By continuing to raise awareness and prioritise mental health, we can foster a more compassionate and understanding society.