Small Talk Saves Lives Coffee Cups
29/06/22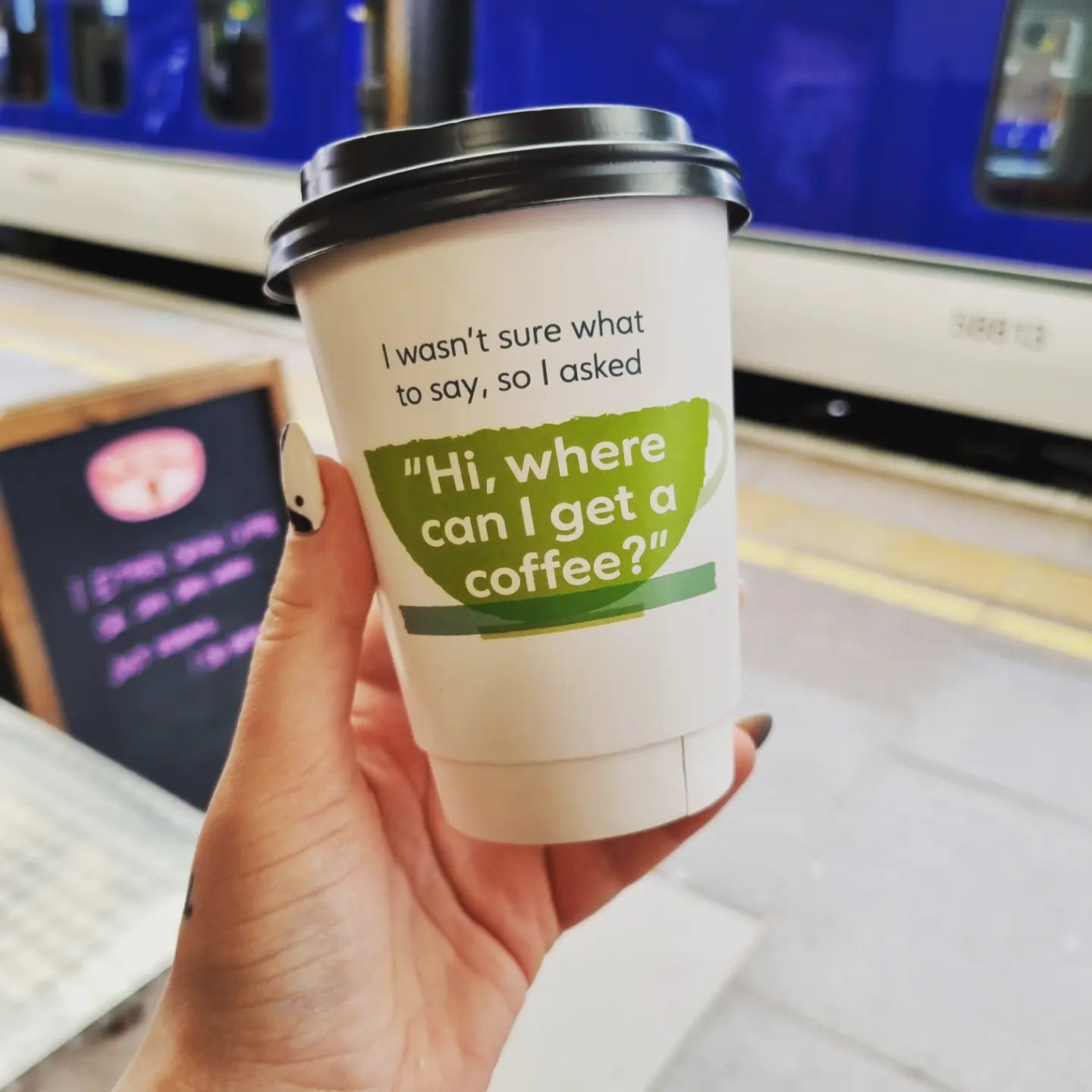 First launched in November 2017, Small Talk Saves Lives was developed in partnership between Samaritans, Network Rail, and the British Transport Police. The first campaign of its type on the railway, it encourages people to trust their instincts and start a conversation if they see someone who they think might need help.
We know that suicide can be prevented. Suicidal thoughts are often temporary and can be interrupted. We want to give as many people as possible the tools to notice if someone may be at risk and the confidence to approach them.  The campaign reminds the public they already have the skills to start a conversation with someone who needs help, giving them the confidence to act. By trusting our instincts, if something doesn't feel right, a little small talk and a simple question, such as "Hello, what's the time?" can be all it takes to interrupt someone's suicidal thoughts and help set them on the journey to recovery.
A project has recently seen the "Hi, where can I get a coffee?" question printed onto 25,000 cups and delivered across 30 station locations. The scheme was funded by Network Rail and developed by Richard Godwin, suicide prevention co-ordinator on NW&C Region in conjunction with Samaritans who helped with the cup wrapped design. Abellio (West Midlands Trains) and Chiltern Railways helped in contacting their station vendors initially. Support from one supplier meant the scheme spread to some stations in the East Midlands and in Wales.
The cups have been well received by the coffee vendors who have supported the campaign and its simple message, and many have asked for more later in the year. It's been great to see the public so engaged with the campaign message.