Small Talks Saves Lives Across Southeastern
21/03/23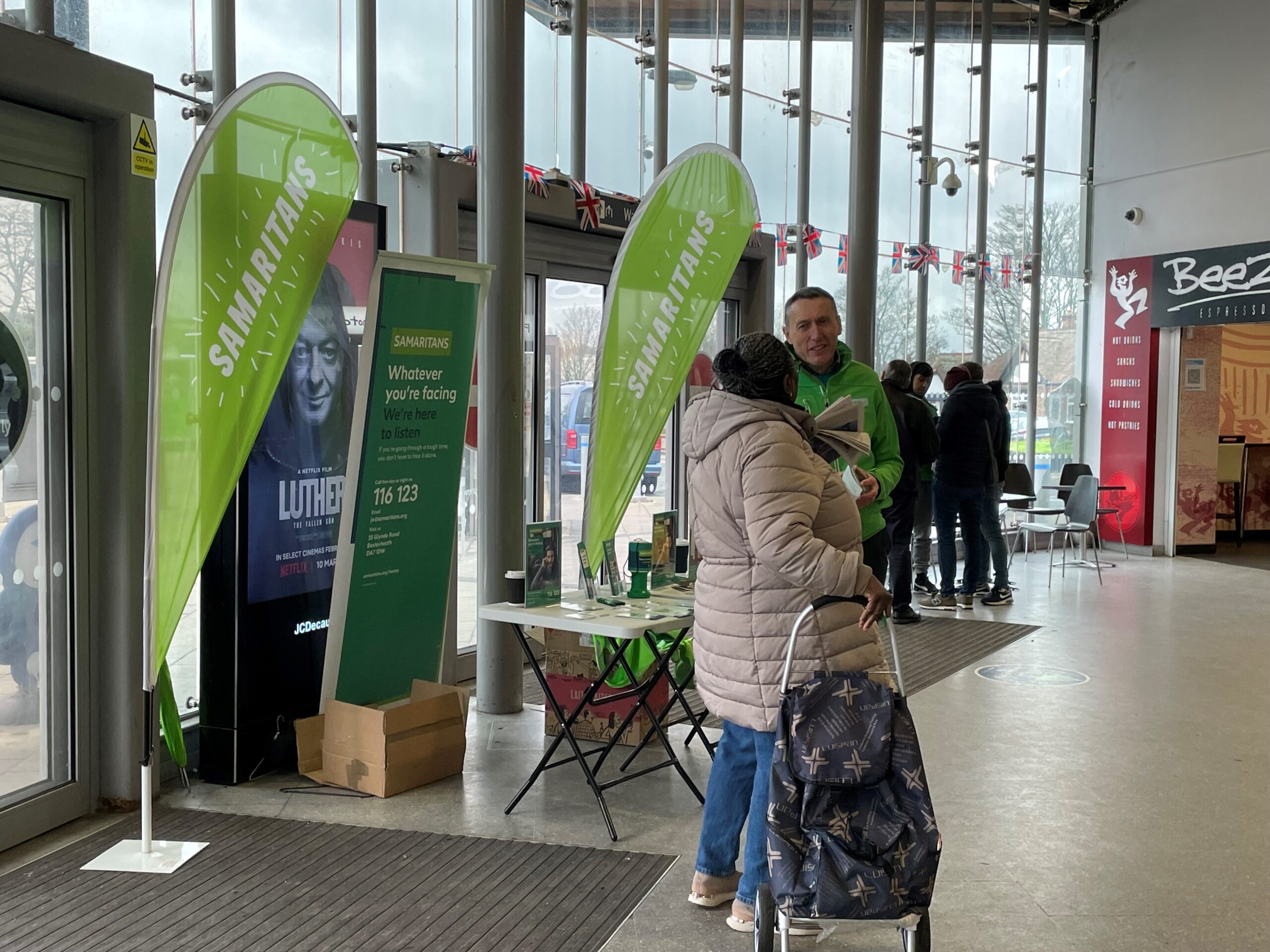 The Small Talk Saves Lives campaign, in partnership with Samaritans, Network Rail, British Transport Police and the wider rail industry, aims to empower the public to trust their instincts and start a conversation if they think someone needs help at railway stations and other public settings. A simple question or observation can be all it takes to interrupt someone's suicidal thoughts and start them on the journey to recovery. So, the campaign gives people the confidence to start conversation, which could save a life.  
Running from 21st February to 12th March 2023, the Samaritans held Small Talk Saves Lives events across the Southeastern Network at six different locations: Bromley South Station 22nd February, Dover Priory Station 23rd and 24th February, Paddock Wood Station 24th February, Canterbury West Station 6th March, Dartford Station 7th March and Sittingbourne Station 13th March.
Alongside the Samaritans, Southeastern colleagues also volunteered to support the cause and let people know it's normal to feel anxious about starting a conversation and making small talk. You might worry about saying the wrong thing – but having the confidence to act could help save a life.
A little small talk and a simple question like "Hi, where can I get a coffee?" can be all it takes to interrupt someone's suicidal thoughts and could help set them on the journey to recovery.
Southeastern staff who supported at these locations found the collaborative working with The Samaritans very educational, and explained it was nice taking the time to stand there and talk to passengers.
"We spread a lot of education around the services the Samaritans provide, people don't talk anymore, they don't notice the world outside of technology – this campaign is about being a human being and checking on others and being aware of what is going on around them. "
"One woman's husband had been on a train involved in an incident, and he was nervous about travelling since the incident had happened and kept reliving it. We were able to explain that the Samaritans aren't just for those in crisis and can provide support to those who just want to talk."