Southern REOs help send strong MESSAGE to passengers
21/07/23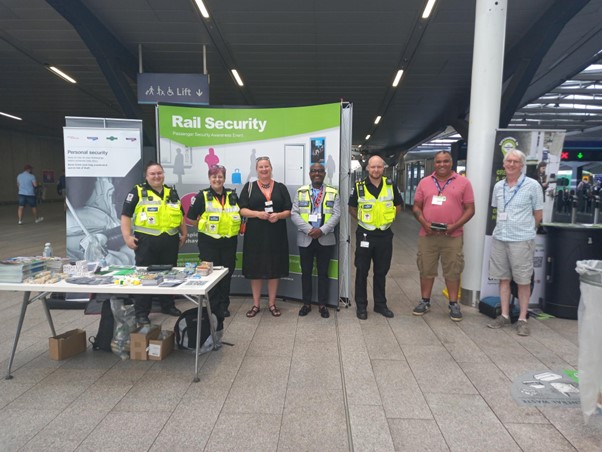 A Multi-Establishment Safety, Security and Guidance Event (MESSAGE) was held at London Bridge station on Monday 19th June as part of a drive to raise awareness amongst passengers and staff of key safety and security issues.
Organised by Southern REOs (Revenue Enforcement Officers) Bridget Nolan and Jeremy Rogers, the aim of MESSAGE events is to offer tailored safety and security advice in different localities, in an effort to tackle individual local issues and improve awareness amongst the travelling public.
Monday's event included a bicycle surgery to counter cycle theft, with over 25 bikes marked up and registered with Bike Registry, as well as a passenger safety stall which provided advice on how customers should keep themselves and their belongings safe.
To help promote MESSAGE, REOs were joined at the station by representative of the Railway Children charity for vulnerable young people, the Manna Centre for homelessness support, Samaritans, GTR's suicide prevention manager and Chaplain. REOs were also supported by two Response Travel Safe Officers (TSOs).
Speaking of the event, Southern REO Bridget Nolan said: "By working with outside organisations, we were able to offer a greater variety of support than we have been able to in the past. We are delighted with the positive feedback we have had from customers and will continue to rollout these events across the network. Along with TLGN's (Thameslink/Great Northern) days of action, events like these are helping more customers to use our railways safely."