Vulnerable persons grab bags
15/04/21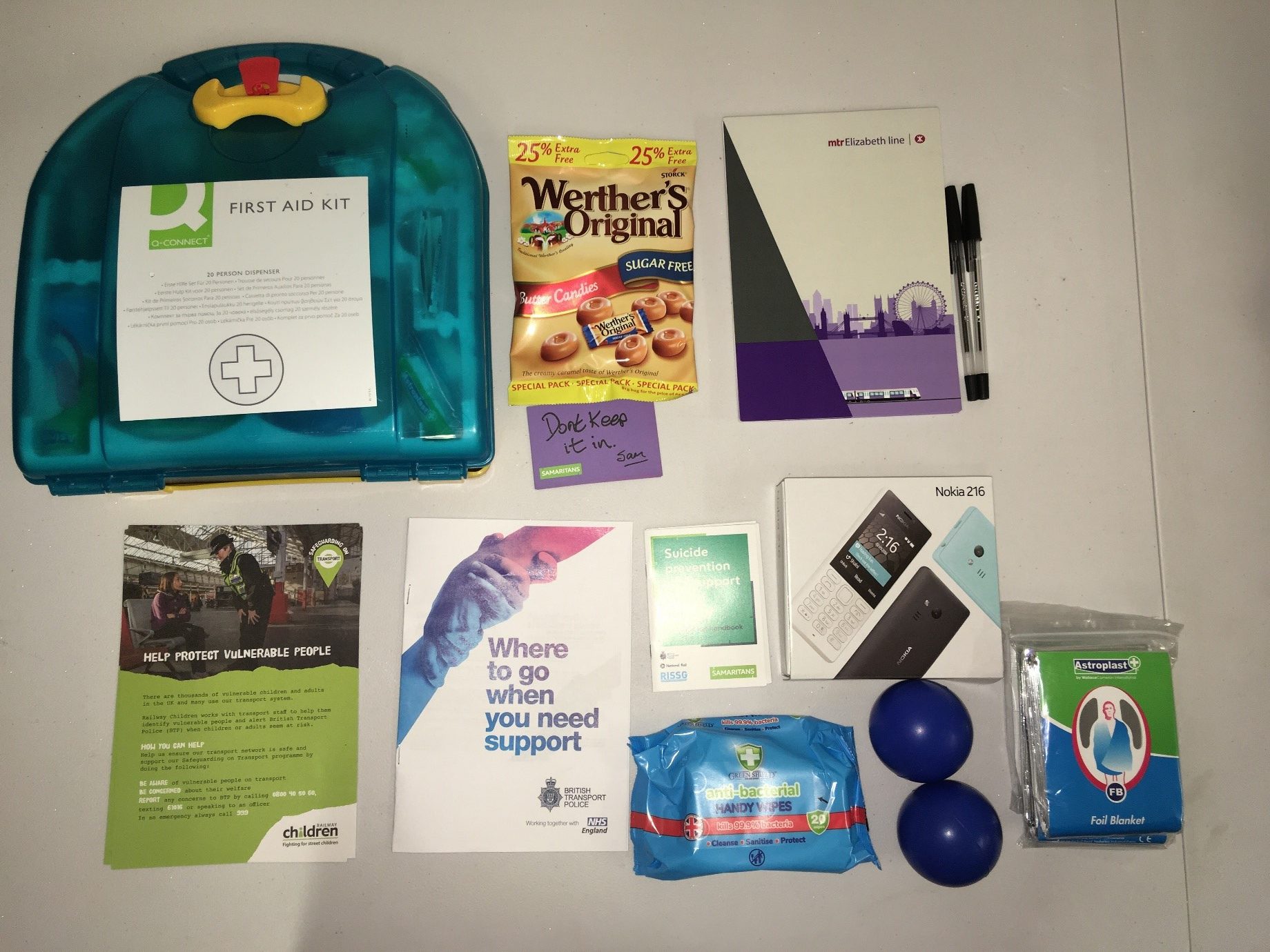 To support colleagues at stations who sometimes need to approach and engage vulnerable members of the public, MTR Elizabeth line have issued all stations with Grab-Bags to support what can be a very challenging task.
The bags provide tools to support with engaging with someone who may be deemed vulnerable.
Some of the most vulnerable people that visit stations can be members of the public that come to the railway with the intention of causing harm to themselves. The bag includes a phone with pre-loaded Samaritans contacts that can also be used for someone to contact a carer or family member.
Contents of the bag include:
3 x Stressballs- for those feeling uneasy or anxious
5x foil blankets
1x phone to use in emergencies
Railway Children literature. To support conversations with young persons suspected to have run away.
Various Samaritans literature. To support managing difficult conversations around mental health and suicide.
1x bag of sweets for ill passengers
2x notepad and pens, to note details
British Transport Police Vulnerability booklet
1x anti bacterial wipes
All MTR frontline colleagues have received Samaritans Managing Suicidal Contacts training. The training provided colleagues with the confidence to approach vulnerable passengers, and take them to a place of safety, ensuring police and control teams are kept updated.
The training has been extended to cleaning teams, and since 2019, members from this group have supported with three lifesaving interventions.