Mental Health Charities and Rail Industry Unite For World Suicide Prevention Day Wellbeing Event In Edinburgh Waverley Station
13/09/22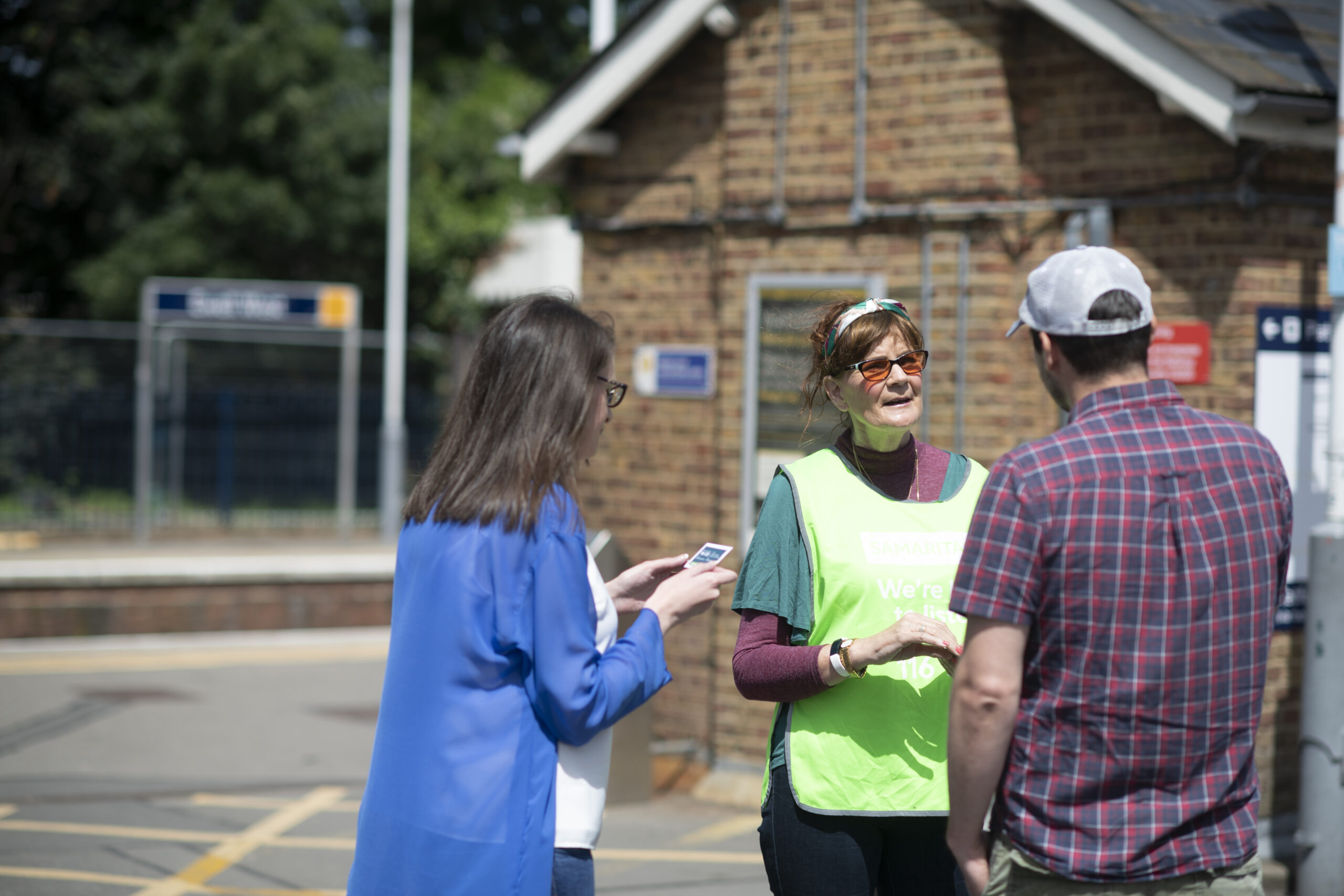 On 7th September 2022, suicide prevention charity Samaritans and Network Rail joined forces with mental health charities to hold a wellbeing event to raise awareness of support available to commuters, rail staff and the community, aiming to reduce stigma around suicide by encouraging life-saving conversations.
The event marked and took place ahead of World Suicide Prevention Day on Saturday 10th September. The event reminded the public that it's OK to ask someone about suicidal thoughts and feelings if they are worried about someone. It could save a life.
With the cost of living rising, following an incredibly challenging few years, the charity is urging people to look out for each other.
Samaritans were joined by representatives from Network Rail, Railway Mission, Breathing Space and United to Prevent Suicide at Edinburgh Waverley railway station on the day, speaking to commuters, staff and any member of the public wanting a chat or information.
Arlene Dickson, Samaritans' Rail Regional Development Lead for Scotland, said: "It was great to lead this event at Waverley Station and connect with so many people to offer support and a listening ear on the day.
"It was really important to give people the chance to learn more about suicide prevention, including how to listen and start a conversation with someone in need. By leading these events alongside the wider rail industry, we can deliver a physical presence at a station which reminds people of where to turn to if they need help, and, signpost to as many crucial support services as possible."
Throughout World Suicide Prevention Day, Samaritans shared useful content on its Instagram, Twitter and Facebook pages, including information on myths about suicide and how to help look out for each other.
To find out more about Samaritans, or to make a donation and find out other ways you can support Samaritans, visit www.samaritans.org or go to our social media sites as above.
Anyone can contact Samaritans, free, 24/7, 365 days a year and if you're going through a tough time, you don't have to face it alone. You can call 116 123, email jo@samaritans.org, or visit www.samaritans.org.
Photo credit Chris O'Donovan