Rail Staff Awards – Samaritans Lifesaver Award nominations open!
23/08/22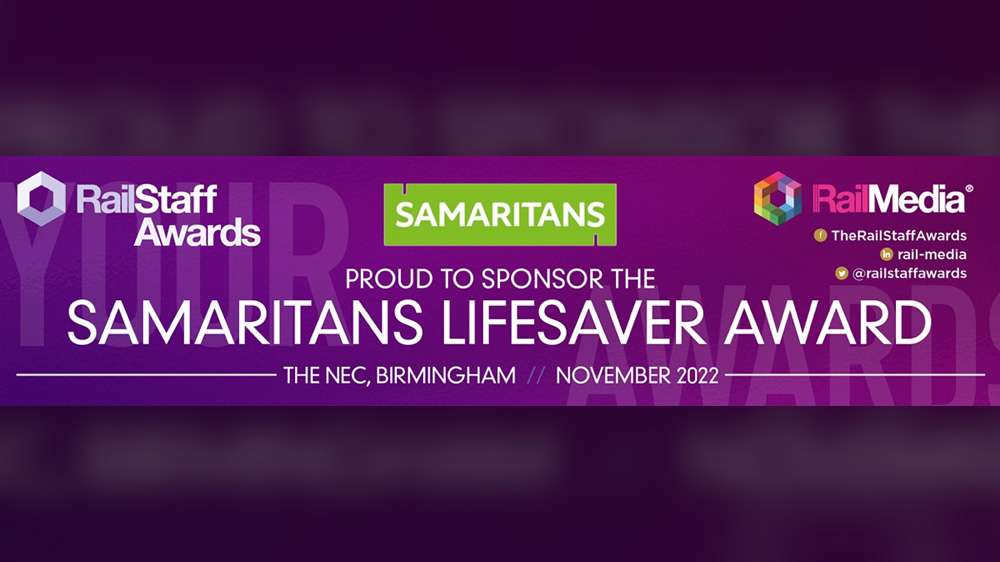 Nominations are now open for Rail Staff Lifesaver award, which Samaritans is very proud to be sponsoring!
Samaritans Lifesaver award seeks to recognise those rail staff who have intervened to potentially save the life of a vulnerable person on the rail network, and to demonstrate that talking and listening to someone in need can make a huge difference.
Every life lost to suicide is a tragedy; however there were over 1,992 reported life-saving interventions last year, with many carried out by rail industry personnel, British Transport Police officers, and train operating staff.
Samaritans is delighted to be sponsoring the Lifesaver award again at this year's Rail Staff Awards, so if you know someone you would like to nominate, please do add them to the nominations list on the RailStaff website.
The award have been postponed for the last two years due to the pandemic, so organisers are accepting any nominations for interventions that took place between October 2019 to present. Nominations are currently open until the 2 October 2022 and they are a great opportunity for line managers and colleagues to recognise staff who have gone above and beyond and saved someone's life. Nominations will be shortlisted by 19 October 2022, with the winner announced & invited to the Awards ceremony on 24 November 2022.